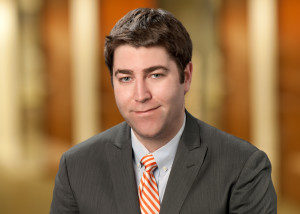 Beverly Hills Bar Association Health Law Committee Criminal Law Section Presents:
Reefer Madness: A Panel Discussion On Medical Marijuana's Evolution From The Courtroom To The Boardroom
Legal marijuana is the fastest growing industry in the United States. With conflicting federal, state, and local laws, lawyers encounter many challenges in representing medical marijuana providers and related businesses. This presentation addresses the changing regulatory landscape and the common legal issues facing practitioners who have clients involved in this industry. Please join our distinguished panel as they discuss the interplay between the criminal and regulatory laws, as well as their experience in representing and operating medical marijuana businesses.
Speakers:
Aaron Lachant, Esq., Nelson Hardiman LLP
David J. Pasternak, Esq., Pasternak and Pasternak, A Law Corporation
Jonathan Mandel, Esq., Law Offices of Jonathan Mandel
Moderator: John A. Mills, Esq., Nelson Hardiman LLP
Format: Dinner Program
When: Monday, March 30, 2015, 6:00 pm to 7:30 pm
Where: Beverly Hills Bar Association (Directions) (Parking at 241 No. Canon Drive)
This event is free for members of The Order of Distinguished Attorneys
$80 – BHBA Members who pay in advance*
$45 – BHBA Law Student Member who pay in advance*
$175 – Non-BHBA Members who pay in advance* ($25 more for each at the door)
This event is FREE for members of The Order of Distinguished Attorney
Carol Scott, Esq. – Health Law Committee Chair | Mark K. Rosenfeld, Esq. – Criminal Law Section Chair John A. Mills, Esq. – Program Chair
For more information visit: HERE
---
Posted on March 30, 2015
Details
Beverly Hills Bar Association Health Law Committee
03/30/2015 6:00 pm-7:30 pm
Register
Recent Posts