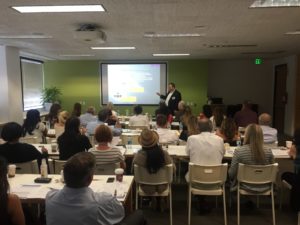 On Thursday, March 3rd, 2016, Nelson Hardiman will be hosting a webinar that is being presented by Strafford Publications. Please come join us for a free breakfast and a very informative presentation on the recent regulatory changes in medical staff bylaws.
This webinar will guide healthcare providers and hospitals on ensuring that the medical staff bylaws comply with The Joint Commission standards, Centers for Medicare and Medicaid Services (CMS) Conditions of Participation, the National Practitioner Data Bank standards and other applicable federal and state laws. The panel will also review the impact of healthcare reform on bylaws and related procedures.
Speakers include: Richard D. Barton, Michael R. Callahan, and Mark S. Armstrong.
Following the speaker presentations, you'll have an opportunity to get answers to your specific questions during the interactive Q&A.
When: Thursday, March 3rd, 2016 (9:30am, Webinar begins at 10am)
Where: Nelson Hardiman, LLP Office
11835 W. Olympic Blvd. 9th Floor (East Tower)
Los Angeles, California 90064
Complimentary breakfast. Parking will be validated for all attendees.
RSVP HERE (Please state how many people will be attending)
---
Posted on March 3, 2016