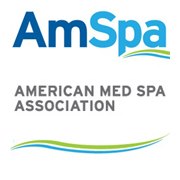 Register Today: Join Us Saturday, March 28!
Tailored specifically to California laws and regulations, AMSPA's California Regulatory Workshop offers physicians and medical spa owners an all-day forum to learn more about medical aesthetic and medical spa compliance and business requirements. In response to persistent concerns over medical spas operating outside the bounds of California law, the Medical Board of California, in coordination with the Board of Barbering and Cosmetology of California, has expanded the enforcement focus on medispa regulatory items, with a task force expanding unannounced audits. The Medical Board is focusing on organizational structure, governance, and scope of practice concerns, with particular attention to the unlicensed practice of medicine, as well as autonomous allied health professionals exceeding their scope of practice. Space is limited, so register now to ensure your attendance at this crucial event!
Co-Founder and Managing Partner Harry Nelson will be a featured speaker at the event. We're very excited to host this workshop at Nelson Hardiman's offices, located in West Los Angeles; the California Regulatory Workshop is co-hosted by AMSPA (American Med Spa Association) and will feature a variety of speakers and topics for existing and prospective physicians and medical spa owners.
Click here for a list of tentative topics and more information about the event, including Early Bird registration!
**Attendees will receive the CME monograph Risk Management for the Practice Physician, an enduring material certified nationally for 5.5 Category I CME hours**
Questions? Please contact Cathy Christensen at AmSpa: 312-981-0994 or cathy@americanmedspa.org.
---
Posted on March 28, 2015