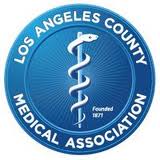 On March 11, 2014, Nelson Hardiman partner John Mills joins a distinguished panel of expert speakers at the fifth annual Healthcare Law and Medicine Educational Symposium sponsored by the Los Angeles County Medical Association (LACMA) and the Los Angeles County Bar Association (LACBA).  The symposium addresses key issues facing doctors under the Affordable Care Act, including cancellation of insurance coverage mid-treatment, determinations of medical necessity, and strategies for obtaining adequate remuneration.
In addition to John Mills, other speakers included California Insurance Commissioner Dave Jones, Covered California's Director of Health Plan Management Andrea Rosen, Dr. Stuart Bussey of the Union of American Physicians and Dentists; LACMA CEO Rocky Delgadillo, California Medical Association (CMA) Counsel Long Do, and attorneys Thomas Girardi of Girardi & Keese, Robin McCaffery of Cedars-Sinai Health System, and William Shernoff from Shernoff Bidart Echeverria Bentley LLP.
The event will take place from 5pm-9:30 p.m. at the Los Angeles County Bar Association at 1055 W. Seventh St., 27th floor, Los Angeles.
---
Posted on March 11, 2014
Details
Healthcare Law and Medicine Educational Symposium
03/11/2014 12:00 am-9:30 pm
Register
Recent Posts