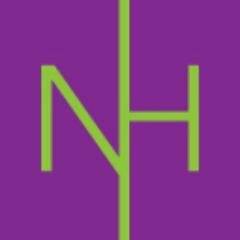 Join the American Addiction Treatment Association (AATA) and Nelson Hardiman on August 24th for "Marketing within the Addiction Treatment Industry, Legal and Regulatory Limitations."
WHEN: Wednesday August 24, 2016 from 11:00 AM to 1:00 PM PDT
WHERE: Nelson Hardiman, LLP (Seminar Room)
11835 W. Olympic Blvd., 9th Floor
Los Angeles, CA 90064
Marketing is all about putting your business's best foot forward, showcasing what you're offering, and getting it seen by people who could benefit from it. Straightforward, right?
In the addiction treatment industry, it's not so simple. There are legal and regulatory limitations that you may not be aware of, and those can present potential traps and pitfalls for you and your residential facility.
That's why our lunch and learn event is so important to your success.
It's easy to fall under the misconception that marketing your addiction treatment facility or sober living house is an activity that happens "off-stage" and therefore can't negatively impact your business. Many people assume that the worst that can come of naive marketing is that it won't prove profitable.  It's true that in many industries, marketing mistakes are at worst neutral to the business's bottom line. But in our industry, those mistakes can have dire consequences.
In a fast-paced, media-driven world where consumers encounter literally thousands of images on any given day, it's understood that you will need to market your addiction treatment facility or sober living house in order to connect it with people who need it. But how do you engage in marketing that won't make you vulnerable to violations or investigative scrutiny?
That's where we can help!
Over a long lunch (and we'll provide the food!), you'll get a crash course in the dos and don'ts of marketing in this industry. You'll find out about the recent surge in investigations into marketing and recruiting practices for drug treatment programs, the fallout of an overly lax climate that left room for abuses of the system.
Some of what you'll discover during these two hours dedicated to helping you learn to legally and successfully market your facility:
The types of financial arrangements permissible between drug treatment programs and marketers;
The legal ramifications of helping patients secure health insurance prior to drug treatment;
What abusive marketing looks like, as well as recent trends in the enforcement of abusive marketing;
How Health and Safety Code section 445 directly applies to you;
How to legally hire marketers for your facility and how to steer clear of the trap of making false, misleading, or deceptive claims;
Ways to market that don't involve violating client privacy.And bring questions, since there will be time for Q&A too!
REGISTER
Event Fee: $50
Lunch included
---
Posted on August 24, 2016
Details
American Addiction Treatment Association Seminar
08/24/2016 11:00 am-1:00 pm
Register
Recent Posts