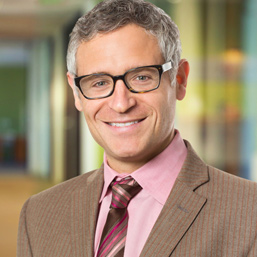 Nelson Hardiman Partner Zachary Rothenberg will be presenting at IMPACT BH 2017 conference, along with Loren Beck, Esq., Chief Legal Officer of Cliffside Malibu.  The growth of addiction treatment insurance reimbursement has led to an "avalanche" of investigations into potential fraud and abuse in addiction treatment marketing, urine drug testing, relationships between outpatient programs and sober living facilities, and other issues.  Zachary's presentation will focus on how to navigate legal and compliance risks and avoid problems in structuring marketing and business relationships.
When: Monday, January 30th 2017
Where: Hyatt Regency Indian Wells Resort & Spa
Session Title: 403 – Just say no!"  Avoiding the Addiction Treatment Fraud and Abuse:  " What you need to know to get and stay in compliance."
Session Date: 10/30/2017
Session Time: 04:00 PM to 05:00 PM
Making an Impact on The Business Side of Behavioral Healthcare
Hosted by Behavioral Health Events and Medivance Billing Service, IMPACT 2017 is a one-day conference event for behavioral healthcare providers, treatment center owners, C-Suite executives and decision makers to learn more about the business side of our industry. Attendees will have access to a lineup of powerful speakers, illumination breakout sessions and great networking opportunities with nationwide behavioral health treatment providers. Be there to exchange ideas, connect with hundreds of like-minded leaders, and define bold new business opportunities for your behavioral healthcare organization at this highly anticipated event.
Who should attend?
Treatment Center Owners
Healthcare Investors
Administrators
Behavioral Healthcare Executives
Community Advocates
Marketing Directors
Business Development Managers
LEARN: Gain fresh insights, opinions & solutions on…
Revenue cycle management best practices
Improving referral source strategies
Payor audit prevention
Treatment center marketing
Lead generation strategies
Mergers & acquisitions
---
Posted on January 30, 2017
Details
Impact Behavioral Health | Indian Wells, CA
01/30/2017 -
Register
Recent Posts