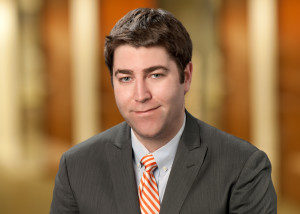 Nelson Hardiman is pleased to announce that it has elevated Aaron C. Lachant to partnership.
Since 2012, Aaron has led the firm's Regulated Substances Practice, including working with business and government on regulatory compliance and business issues related to medical marijuana, as well as pharmacies and physicians dealing with DEA and state law compliance relating to narcotic opioids and other medications. He has worked closely with local and state governments indeveloping regulatory programs and drafting legislation related to marijuana, and has represented providers in litigation involving both U.S. and California constitutional issues.
Beyond regulated substances, Aaron's has represented a broad range of providers, including home health agencies, hospices, and healthcare facilities in administrative hearings, regulatory, and litigation matters involving compliance, fraud and abuse, internal and False Claim Act investigations and both compliance and recovery matters with government-sponsored healthcare programs such as Medicare/Medi-Cal recovery audits.
Aaron is a 2008 graduate of Syracuse University College of Law and joined the firm shortly after graduation. "This is an exciting day and milestone for our firm," said partner Mark Hardiman. "Aaron joined the firm in the summer of 2008, shortly after graduating law school, and we are proud to have him become our first 'home grown' partner."
---
Posted on January 9, 2016